Melly
At just over 12 pounds, Melly is a petite pug but very sturdy. She comes from Ohio where she was massively overbred and shows the signs of "wear and tear" before being thrown out when no longer an effective breeder. Dispite not having human interaction, she LOVES people. She hasn't learned to take the final step on her own into arms reach, but she happily dances around while wagging her tail to join in the attention.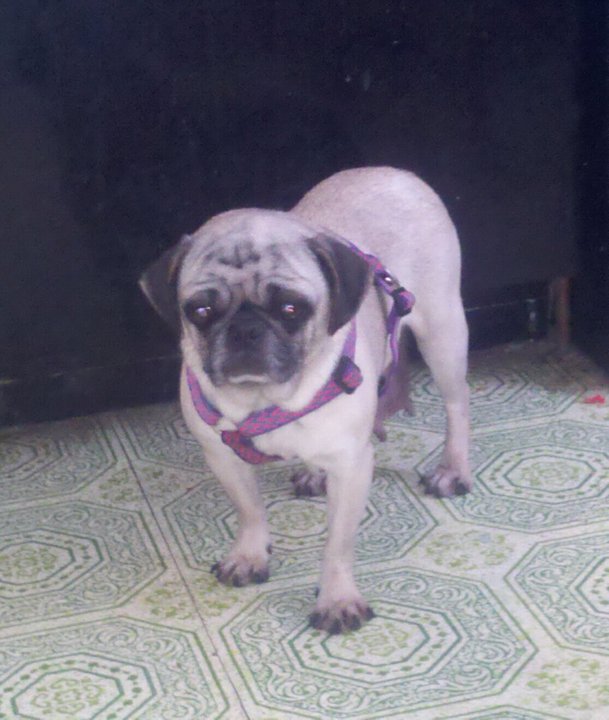 She falls asleep on her fosters lap (or her 3 year old daughter's lap) each evening while watching TV. She needs to be caught and picked up, but once in the lap she is ooberly content. Melly is even starting to stand on her back legs at the couch asking to be picked up now (though she still hops down when you reach to get her making you stand up but this will go away in a matter of weeks as she gets more trusting). Sooooo sweet, affectionate, and amazingly safe. No matter what my daughter does, there is NO thought of growling, snipping, or biting. A truly amazing little girl.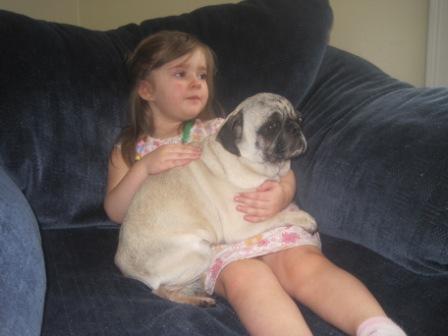 She knows how to use a doggy door and does great in our home with potty habits. She hasn't had any accidents when out to stores either, so I think she's housebroken very nicely. Not sure how that would change in a home without a doggy door, but she only goes twice a day which should make it just as easy. She also does great with both our cats: one who isn't afraid of dogs, and one who always runs from them.
If you're looking for a snuggle bunny who doesn't play much (learning to play with toys at least!), is very quiet, and has an endless amount of love to offer, this is your girl. She hasn't met a dog she didn't like, though she hasn't played with one yet either and is very easy going. Once she gets rid of her hesitation to jump in for attention she'll be perfect in every way. Melly is up-to-date on vaccines, recently spayed, and just had a full dental with some extractions so she's ready for her new home.
To adopt: contact me to set-up a meeting. Her vet bills were about $680 (not to mention cost of transport from Ohio), but her adoption fee is only $375. If you love her as I know you will, you can fill out the adoption form which will be submitted to the rescue board for review. You should know in a few days if you've been approved at which point you'll have a new family member! More info on rescue can be found on their website: http://cvcaninerescue.org/ or you can email me with any specific questions. Thanks for looking and more importantly for thinking of adoption!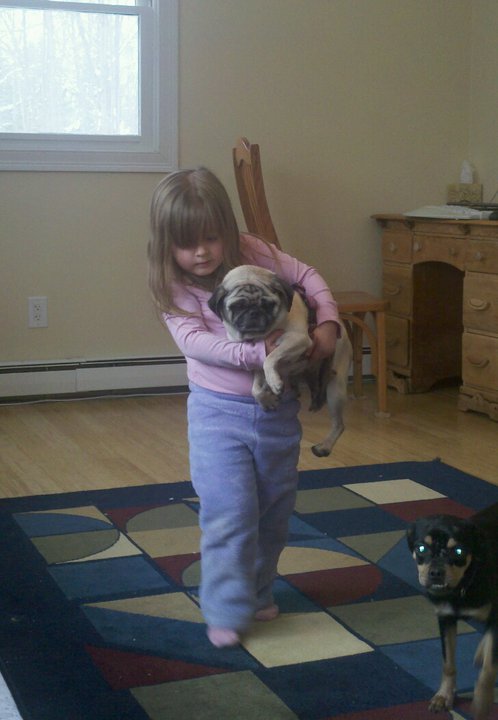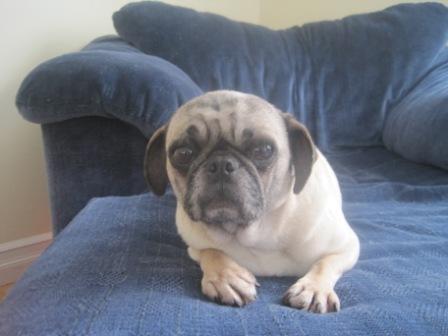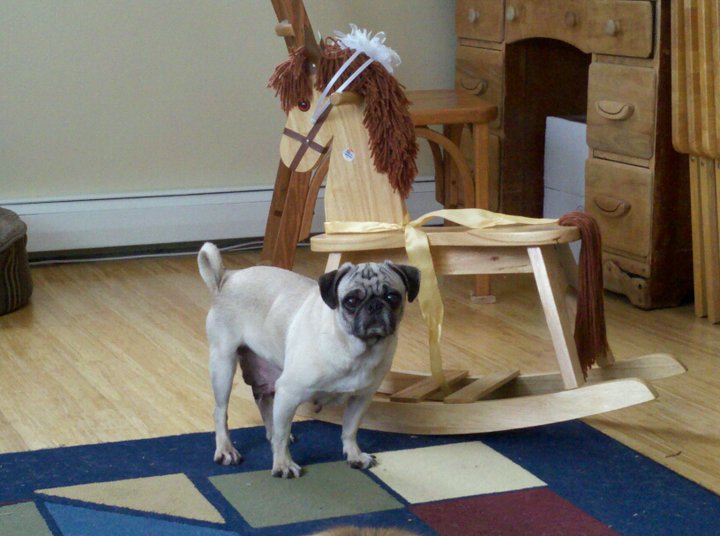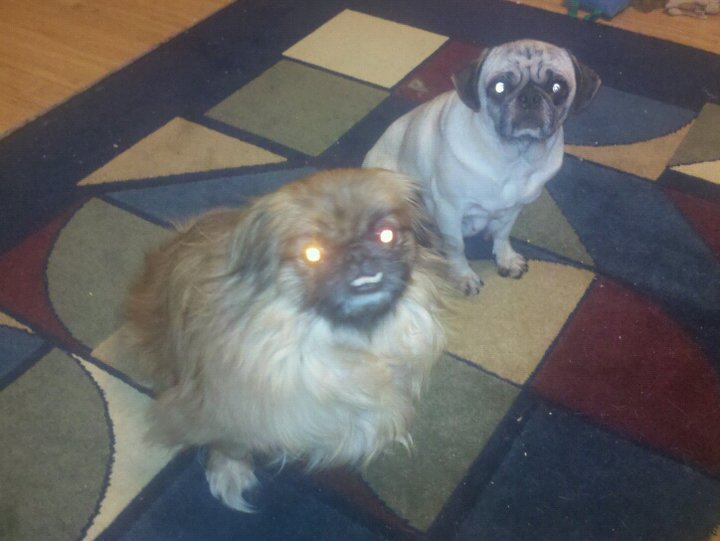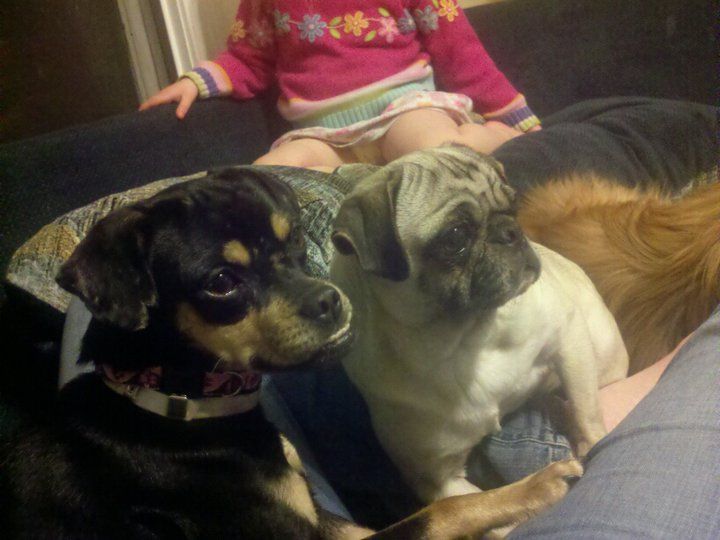 Frodo (L) and Ping (R) are two small dogs that have learned to live in a household and enjoy every minute of it. Both are housebroken and love to sit with their people/person while watching TV or reading a book. Adoption is through www.AllBreedRescueVT.com where an application can be filled out to adopt. Fosters are always wanted as well. Continue reading for more information on each dog.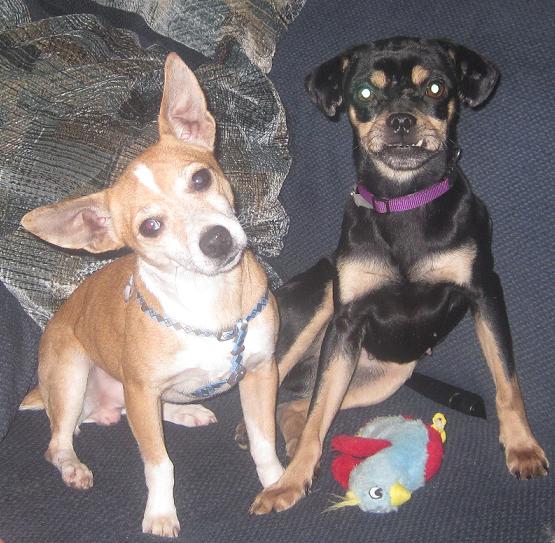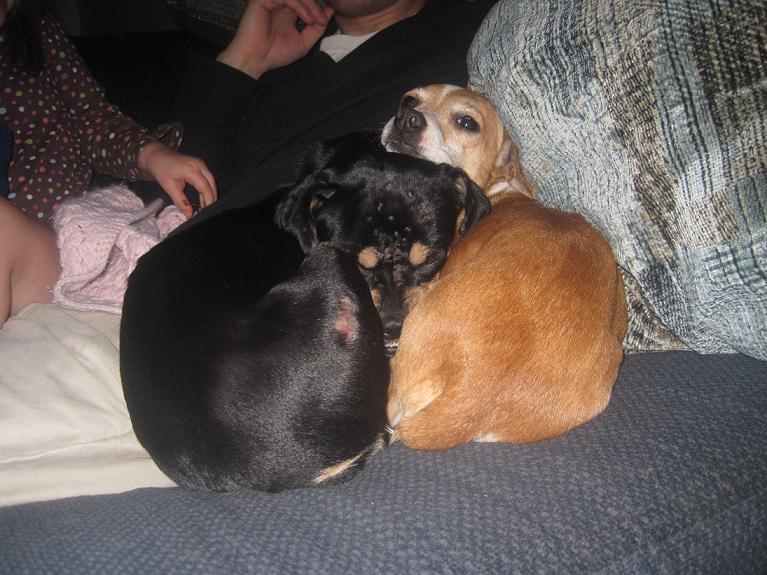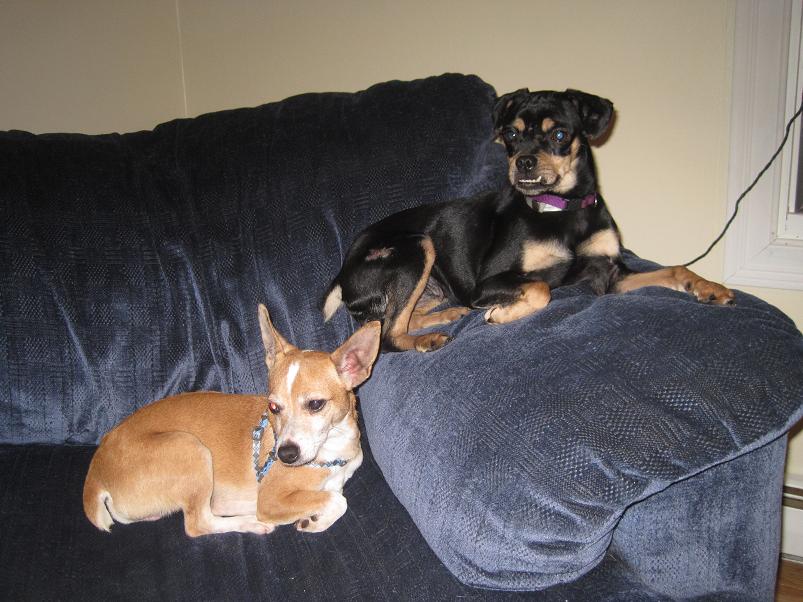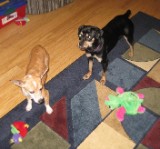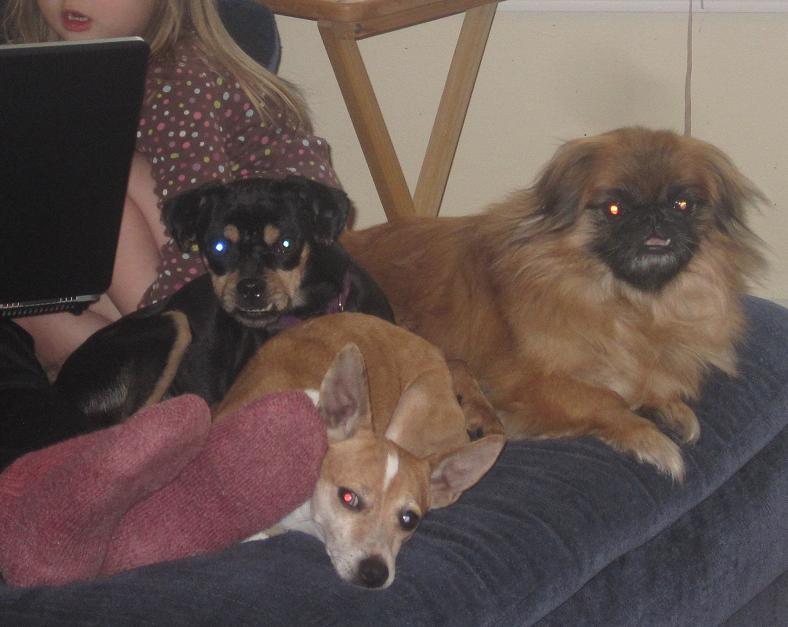 FRODO: ADOPTED!!!
A 10 pound 2 year old Corgi-Chi mix with a heart of gold. Absolutely perfect with kids of all ages no matter what sort of attention they're giving him...and he's received it all from my 3-year old daughter. Good with cats, dogs, horses, and chickens so far though I can safely say I feel he'd adapt well to any living situation as long as it has someone or something there to love. He does enjoy playing when roused into it but is definately the bottom of the pack. His first few days here had him marking, but he hasn't done that in many weeks (had been recently neutered). I recommend him for any household as long as someone is around often enough that he doesn't get too stressed. Kennel trained, but much prefers to stay out loose when alone and overnight. Only "vice" we've found is that he barks at passing people or loud vehicles if outside. Just try finding a dog that good!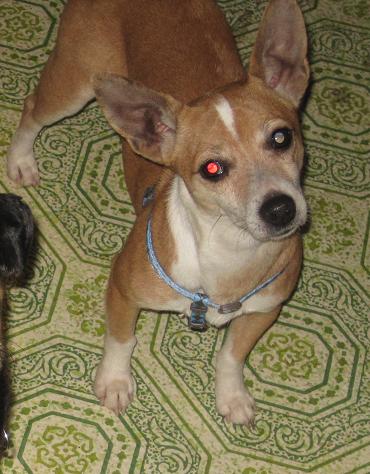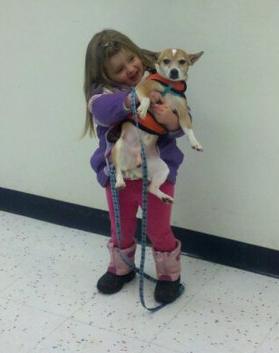 PING: ADOPTION PENDING
At 16 pounds, she has some nice muscle but is still dainty enough to use a cat door! Also adores cudding with her humans and will insist on having some body part touching you...be it her whole body or just a paw! She has many old bite marks but they're only cosmetic at this point. She has learned what a loving hand is like instead of one that beats her. She bonds fast and hard to her people and does best with older children though she's great with my 3 year old (just a little unsure of her still). She is nervous at first of new people but is already getting used to meeting new people and offering kisses much quicker. No matter how scared she gets, she never growls or bites: this included a very loud and scary bath time! She's addicted to chew bones and has a very hard method of play so she'll fit in with small or large dogs. Also crate trained, she is fine in or out of it when you leave or overnight. Housebroken as well. Only seems to bark if the other dogs get going at it. Extremely treat orientated so easy to train for tricks :-) I'd recommend her for a small family, single person/couple, or a family with older children.